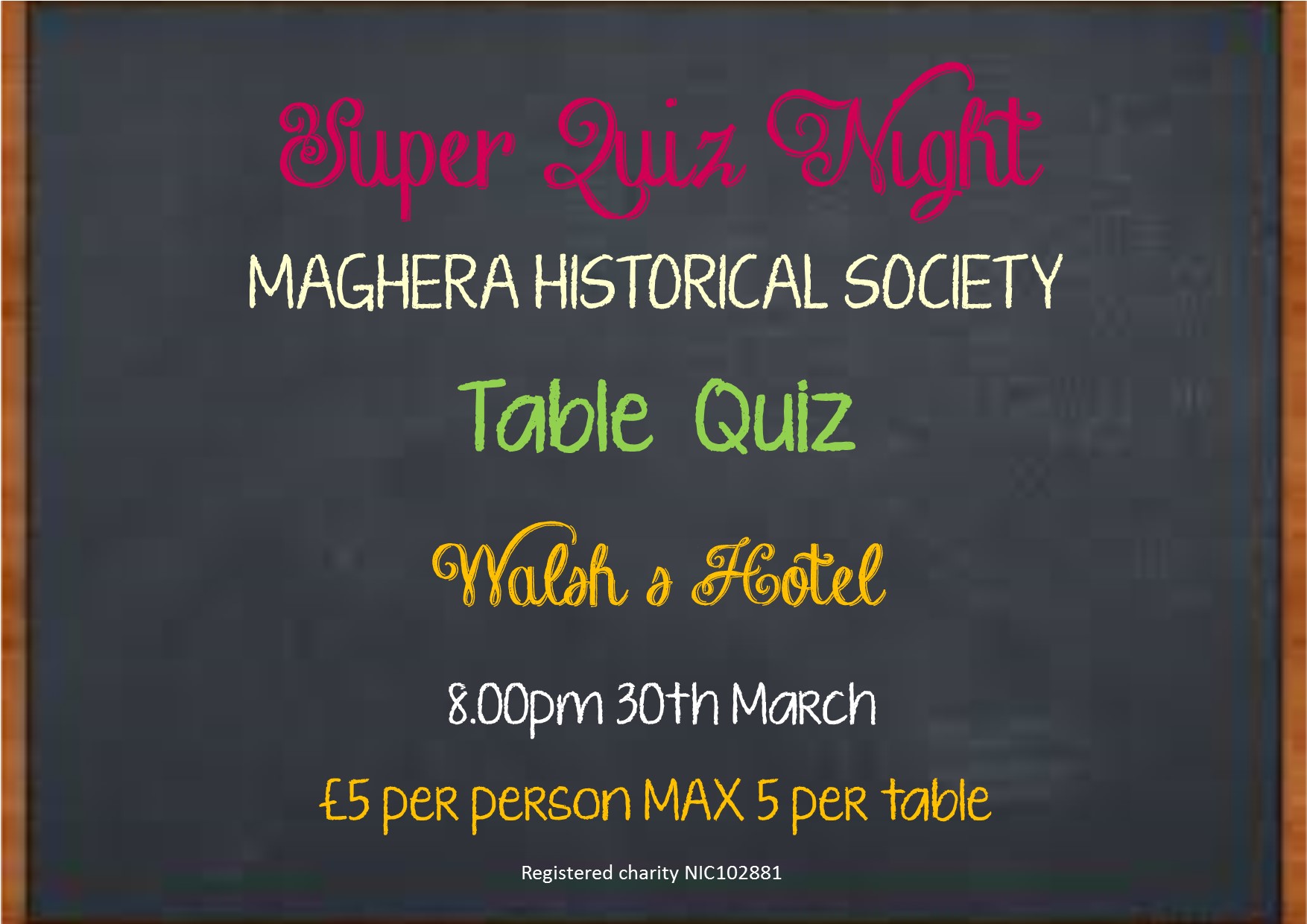 Another enjoyable and challenging Quiz in our monthly series was held in Walsh's Hotel on the 30th March by the Maghera Historical Society. Once again Peter Etherson set the questions to tax our knowledge. Next month's Quiz will be the competition for the MHS annual trophy so we look forward to welcoming a large and competitive audience.
Congratulations to our winners:
1st: Anne Brennan, Eugene Brennan, Claire McKendry, Frank McKendry, Veronica McKendry.
2nd: Mary Heaney, Dan Heaney, Geraldine O'Kane, Gerry O'Kane, Matthew O'Kane
3rd: Colm Bradley, Brian Kielt, Brian Devlin, Brendan O'Connor